Worldviews on the United States, Alliances, and International Order

This project aims to sketch world's views on the alliance with the U.S. and its roles in shaping regional and global order, through a series of dialogues with experts on international relations and foreign policy from those American allied or partnered countries. The project outcome will be shared by publishing a series of working papers on the website as well as by an edited volume from a prestigious publisher.
Asia Strategy Initiative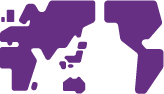 The Asia Strategy Initiative (ASI) aims to bring together mid-career experts to put forward a set of detailed issue-specific policy proposals on topics related to the U.S.-Japan alliance. After an initial pilot meeting held in January 2017, the group plans to meet twice each year (once in Tokyo, once in Washington DC) and will issue a memorandum after each meeting. The project will rely on recognized mid-career experts to delve deeply into policy options for Japan, the United States, and key partners, resulting in specific and actionable recommendations.