D&I (Voices of our Staff)
Handling work including overseas business trips thanks to reasonable accommodations
Sanae Hayashi, Program Officer, Asia Peace Initiatives Department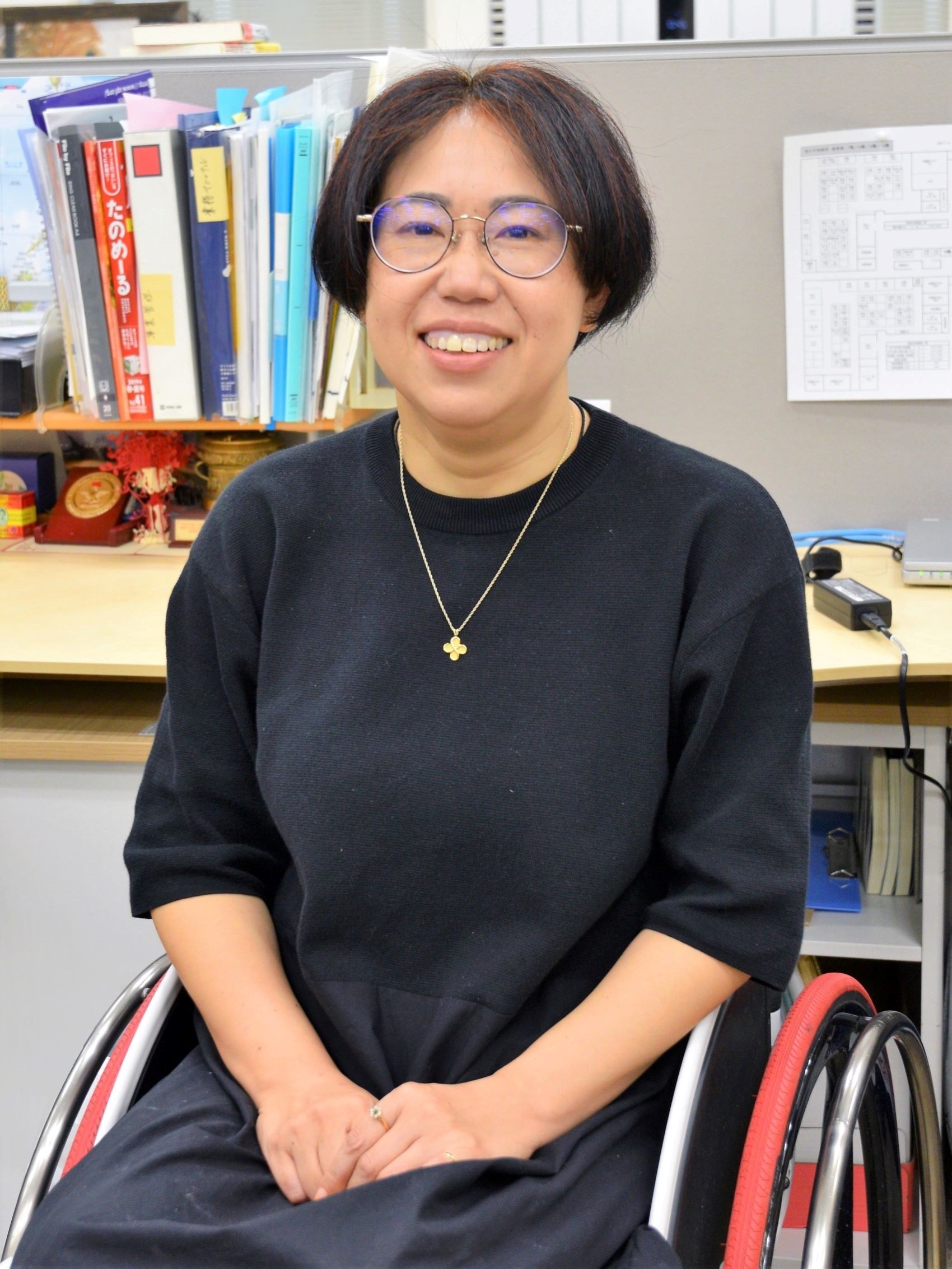 ■ Tell us about yourself and how you came to work for the Sasakawa Peace Foundation.

When I was in graduate school, I learned about the Sasakawa Peace Foundation when I met a senior program officer who explained how the foundation works closely with international partners, which piqued my interest. Having studied anthropology, I was always interested in positions that allowed me to work in the field as much as possible. At the same time, I dreamt about becoming a researcher. Because of this, a research position at SPF, which offers opportunities for hands-on work as well as research, seemed very appealing.
 
After receiving my graduate degree, I worked for other organizations until learning about the opening for my current position, and I joined SPF in January 2019. Incidentally, the person working at SPF who pointed me toward this position also uses a wheelchair, which gave me a final push to take advantage of this opportunity.
 
I myself have used a wheelchair since 2013 due to a lower limb disability, and before that I used crutches to walk since 2002. Since my disability is due to muscular dystrophy, there is no need for me to see a doctor regularly or receive additional treatment. I use public transportation, go to the supermarket to buy groceries, and cook my own meals. As long as I can use my wheelchair, I do not require any assistance. In situations where there is no wheelchair accessibility, I ask for assistance such as for extra physical support or help carrying my belongings when walking.

■ What are your current work responsibilities?

I am currently working on two projects, one focusing on SPF's activities in Northeast India and another looking into violent extremism and social integration. My main duties include preparing documents such as project plans and internal approval materials, coordinating with outside experts and service suppliers, and gathering information related to these projects. I have no problem performing office work as the SPF building incorporates elements of barrier-free design.

When attending meetings with people outside of the foundation, I make sure to schedule in extra time before and after such meetings and make sure that my counterparts understand that I require additional time when traveling on public transport. On overseas business trips, I use a courier service to send my suitcase from home to the airport as I cannot carry it myself. Once I arrive at my destination, I often use a taxi for local travel.

In the midst of the current COVID-19 pandemic, remote work has become the norm, eliminating the need to commute on packed trains. I am happy to work stress-free thanks to SPF's stable IT infrastructure.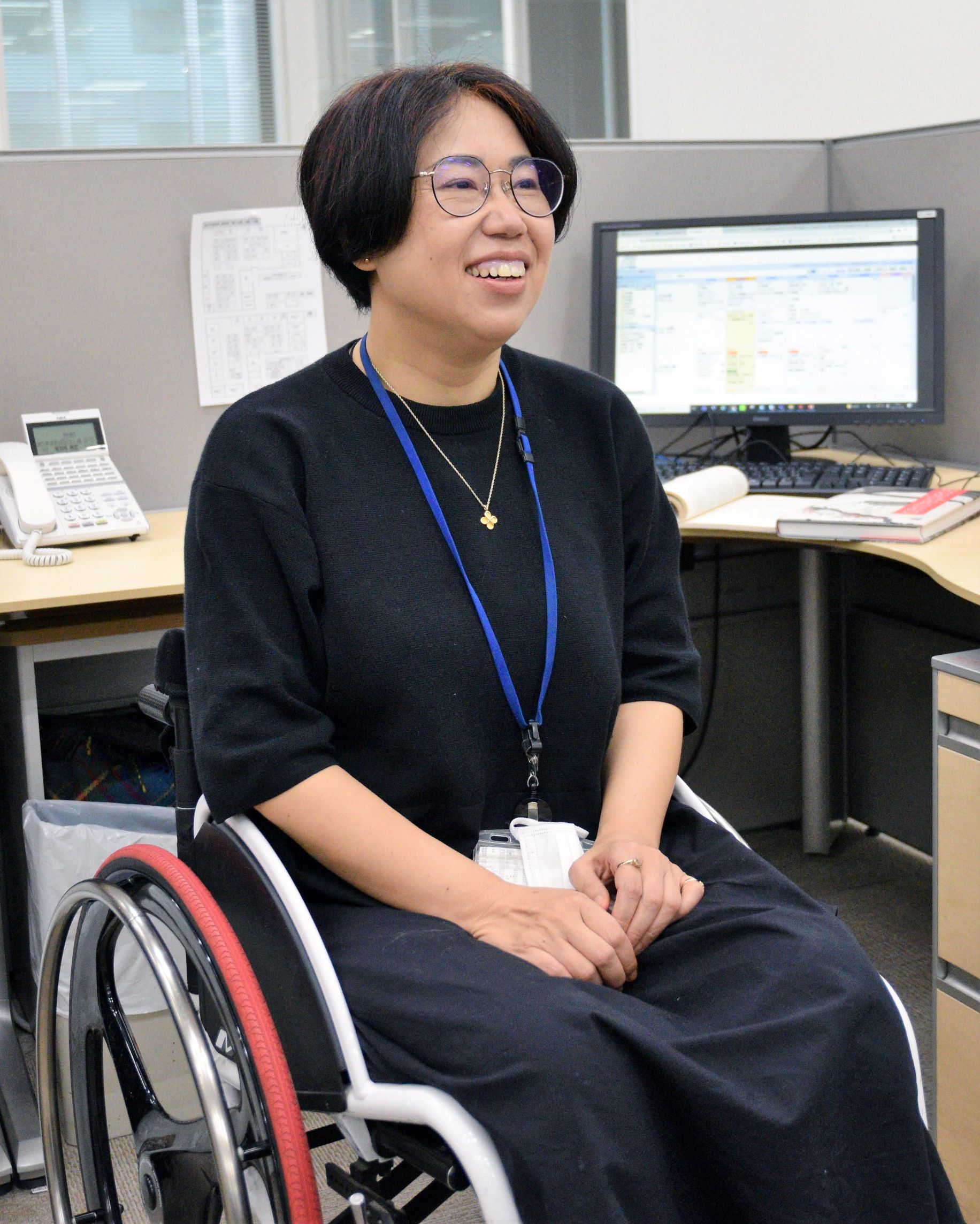 ■ What are your expectations for SPF regarding diversity and inclusion?
In Japan, around the time when I finished my degree, the idea that a person with disabilities could go on international business trips felt completely out of reach. However, this has now become a reality at SPF, which is something that I would like more people both inside and outside the foundation to understand.  
The opposite of "inclusion" is "exclusion." Promoting diversity and inclusion is never about promoting "exclusion." In an effort to avoid an extreme approach of excluding something to achieve "inclusion," I want SPF to constantly reassess its preconceptions in promoting D&I, and I look forward to being a part of this process.
For more from the Asia Peace Initiatives Department, visit the 
program page
.