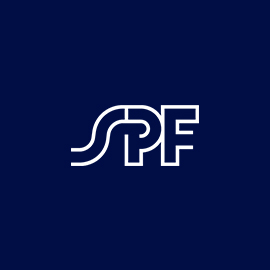 Akihiro Ueda
Program Officer
Asia and Middle East Program
・International human rights law
・Human security
・Policies related to gender equality
Academic/Professional Background
In 2003, graduated from the Graduate School of International Politics, Economics and Communication at Aoyama Gakuin University.

In 2004, received a Master's Degree in Theory and Practice of Human Rights from the Human Rights Centre at the University of Essex in England.

In 2011, received a Ph.D. in Law from the School of Law at the University of Essex.

After returning to Japan, worked as a researcher for the Ministry of Foreign Affairs in the Human Rights and Humanitarian Affairs Division, focusing on international human rights law.

From August 2013, moved to the United States to work as a special advisor at the Permanent Mission of Japan to the United Nations, working on matters including resolutions for the Third Committee of the General Assembly of the UN covering social, humanitarian, and cultural issues; international negotiations resulting in agreed conclusions in the Commission on the Status of Women; and elections for the Committee on the Elimination of Discrimination Against Women.

In January 2016, began current position at SPF.
The Role of Men in Gender Equality (FY 2017)
Creating New Roles for Men in Japan and Asia (FY 2018-present)
Asia Impact Dialogue (FY 2018-present)
Development of projects regarding the advancement of women in politics (FY 2017-present)
"Global Commons," Shiro Sato (ed.), Japanese Diplomatic Issues, (Houritsu Bunkasha), 2018 (Japanese only)

"Nozick," Masaki Nakamasa (ed.), The Wisdom of Political Thought, (Houritsu Bunkasha), 2013 (Japanese only)

"UN Human Rights Council and the Responsibility to Protect," Journal of Political Science and Sociology, No. 11 (2013)

"Legal Analysis on the Concept of "International Cooperation" for Human Rights Protections in International Human Rights Law," International Human Rights No. 23, 2012 (Japanese only)