Regular Summary of the Lecture of Jim DeMint, President of the Heritage Foundation
(held on May 15, 2014)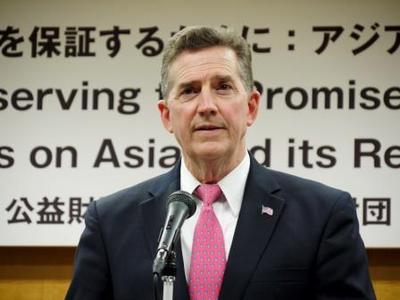 On May 15, 2014, the Sasakawa Peace Foundation convened a lecture entitled 'Conserving the Promise of Freedom in Asia: U.S. Views on Asia and its Relationship with Japan' as part of its program 'Japan-US Opinion Leaders' Dialogue'. Speaking at the lecture was former United States Senator (R-SC) the Honourable Jim DeMint, current President of the Heritage Foundation.
 President DeMint began his lecture by explaining how the Heritage Foundation, a conservative think-tank based in Washington DC, has exerted a large influence over US politics for a great many years. He went on to explain how the power of the U.S. has dwindled under the Obama administration, and that in order to improve the current situation it will be critical to promote 'small government' policy. Continuing, he expressed his worries over the damage being done by the current administration to the freedom of the U.S. economy by 'excessive intervention', and his concern about the disparities and degeneracy that this will bring. As specific examples, President DeMint pointed out that 'ObamaCare is not a real safety net; rather, it increases the reliance upon the state of those people with insurance and does not solve the root of the problem', and 'Reduction of the national defence budget will hinder increases in freedom in the economy, and may damage peace within the U.S.'. He added that the Heritage Foundation intends to put its efforts into creating policies and preparing the ground to enable the Conservative groups to put forward appropriate ideas based on the founding principles of the United States.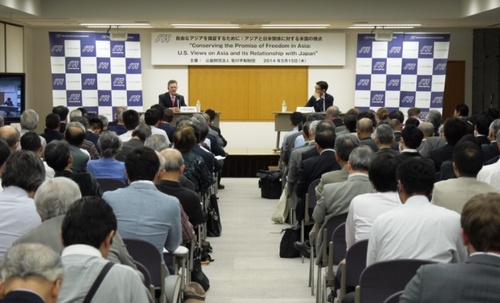 Related Topics